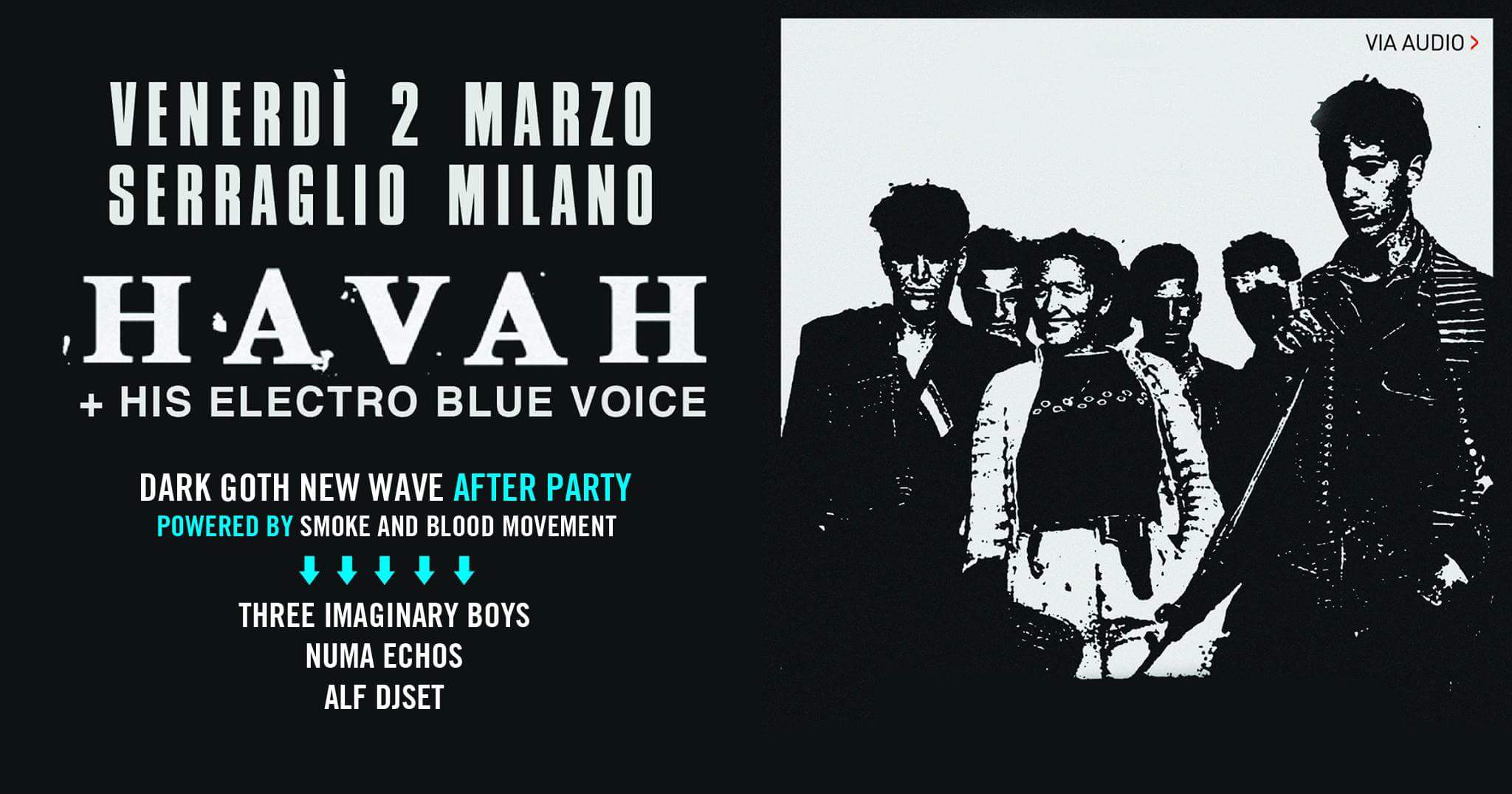 Friday 2nd March, 2018
Via Audio presents
HHAVAHH + HIS ELECTRO BLUE VOICE
@ Serraglio, Milano
Pre sales available here > http://www.mailticket.it/evento/12934
HHAVAHH
Tale, power, obstinacy. These three words would be enough to talk about the new project of Havah, the solo project by Michele Camorani (La Quiete, Raein), which a few years ago, without leaving the role of drummer of two of the most important hardcore bands not only in Italy, decides ("To quickly close the pieces", he told) to start his solo project inspired by that wave that we remember as shitgaze and that illuminated the minds of hundreds of musicians thanks to the possibility to write music just having a PC with Garageband installed. After a record in English, he decides to propose two rehearsals and numerous splits in Italian. From there, memorable "Settimana" will no longer come out of our stereos, as well as "Durante un assedio" and "Contravveleno".
HIS ELECTRO BLUE VOICE
motorik punk wave noise rock
After Sub Pop, Sacred Bones and Avant!
HEBV come back withthe new LP 'Mental Hoop' (Maple Death / Iron Lung Records)
Aftershow:
SmOkE aNd BlOoD mOvEmEnT: Three Imaginary Boys + Numa Echos + ALF djset
>>>>>>>>>>>>>>>>>>>>>>>>>>>>>>>>>>>>>>>>>>>>>>>>>
SERRAGLIO
Via Gualdo Priorato 5 – Milano (Ortica Area)
Follow the link: bit.ly/2ajGUSH
COMPULSORY ACSI CARD:
Annual Card (5€) valid all year long.
Facebook Link: https://m.facebook.com/events/799545420228261/