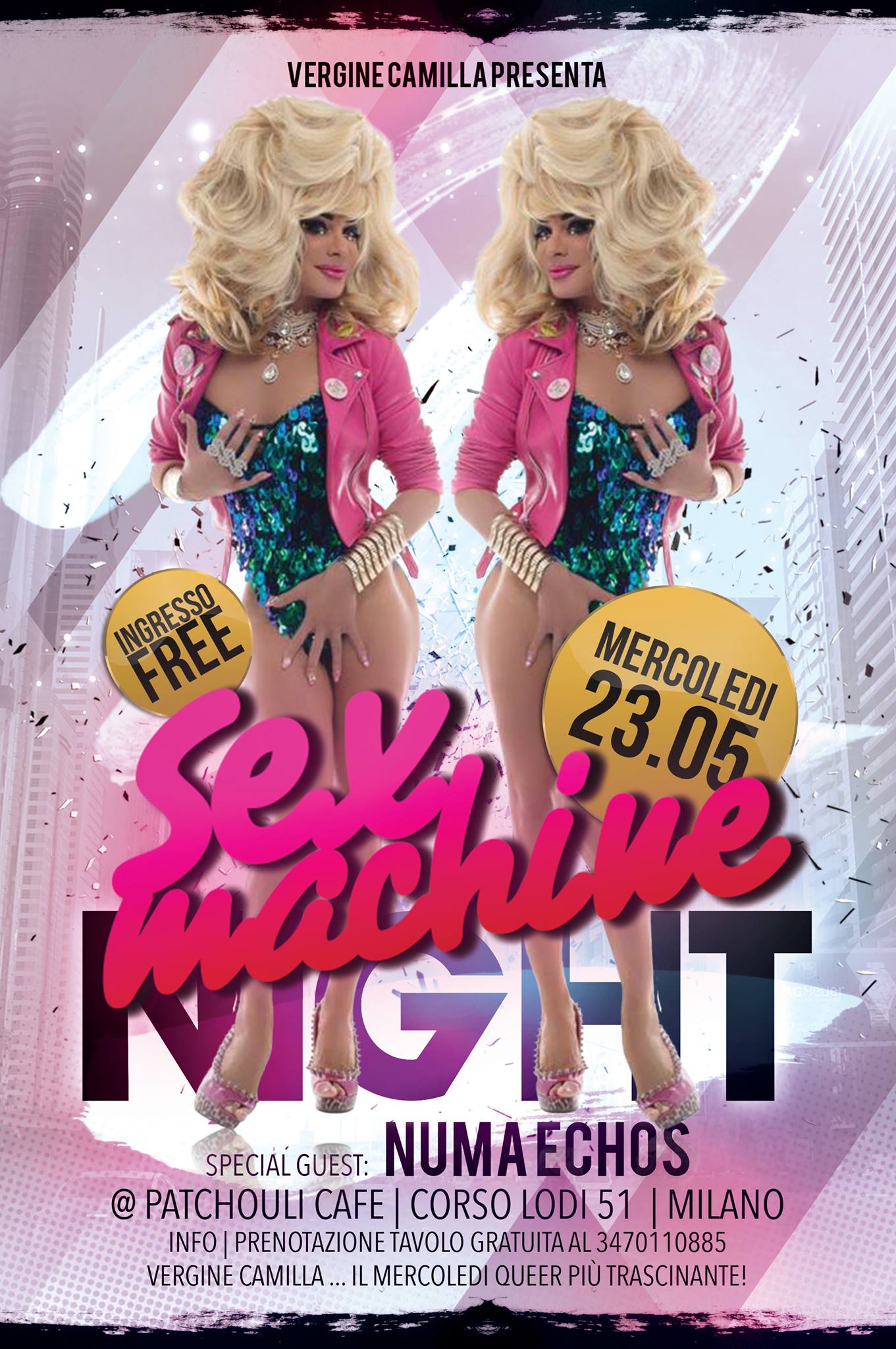 VERGINE CAMILLA!!! ♥
► WEDNESDAY 23rd MAY, 2018
💥BOOM💥
With great pleasure we present "SEX MACHINE" … the new single by Yvonne O'neill.
(You can find it on iTunes, Spotify and YouTube.)
The wonderful voice of the singer which  sing with her is by the friend 
Numa Echos
 while the Music and Production are by Simone Rizzuto.
"Sex Machine" is a song written by Yvonne and Numa in a moment of … EXTRAORDINARY CRAZYNESS!
QUEENS: Yvonne O'neill, Ciqui + Go-go Boys
Special Guest: NUMA ECHOS
Dj …Davidino and Stefano Radda
● from 10 p.m. SHOW! ●
…………………………………………………………………………..
www.verginecamilla.it | www.fb.com/verginecamilla
@ PATCHOULI | C.so Lodi 51 | Milano | FREE ENTRY | From 7 p.m. to 3 a.m.
For GLBT and friends | Vergine Camilla… The most exciting QUEER Wednesday!
Facebook Link: https://www.facebook.com/events/2097428356938809/