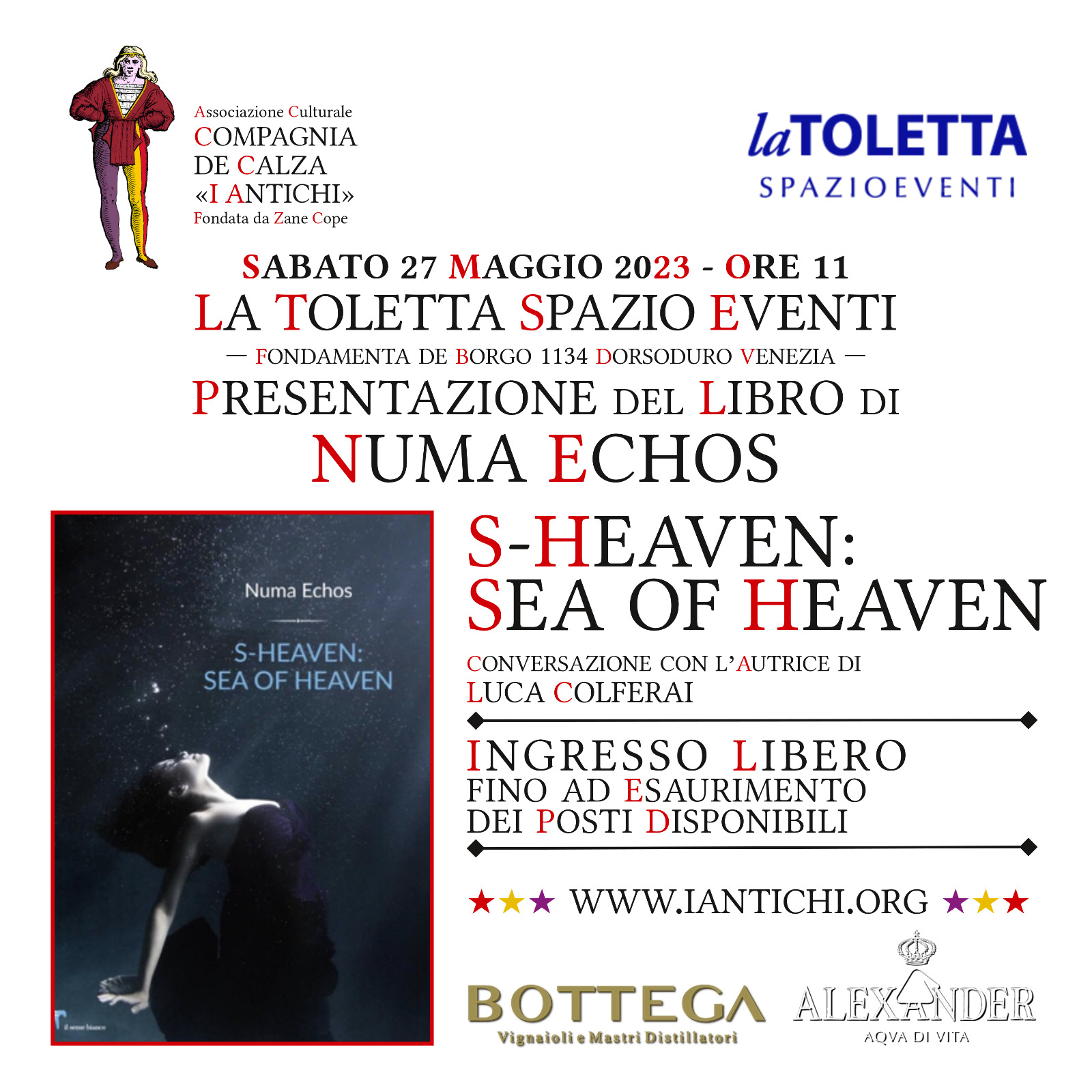 On Saturday, May 27, 2023 at 11 a.m. in the Event Space of La Toletta bookstore on Fondamenta de Borgo, San Trovaso district, Dorsoduro (no. 1134), Compagnia de Calza "I Antichi" is pleased to present the book "S-Heaven: Sea of Heaven" by Numa Echos.
Prior Grando Luca Colo de Fero Colferai will converse with the author.
S-HEAVEN: SEA OF HEAVEN – second book of Numa Echos is a short novel, or long story, allegorical and dreamlike, with intense traces of eroticism and nightmare, dark and shimmering at the same time. The revelation of the chosen LIQUID who through an ideal journey decides to reveal herself so that the world can evolve and define existence. In the empirical journey through the seven deadly vices, the Origin that chased LIQUIDA and she elided, the emotional solidity that wooed her and she liquidly thwarted, the redemption she decided to notch with sin and the vice that corroded virtue preventing her ascent and resurrection are recounted: "I would have wished for one last kiss. In silence. I would have taken one last sip. In silence. I would have stolen one last bite. In silence."
Toast with Bottega prosecco will follow.
TITLE: S-Heaven: Sea of Heaven.
AUTHOR: Numa Echos
© 2019 – Il Seme Bianco
ISBN 9788833611723
PAGES: 80
PRICE: 9.90 euros