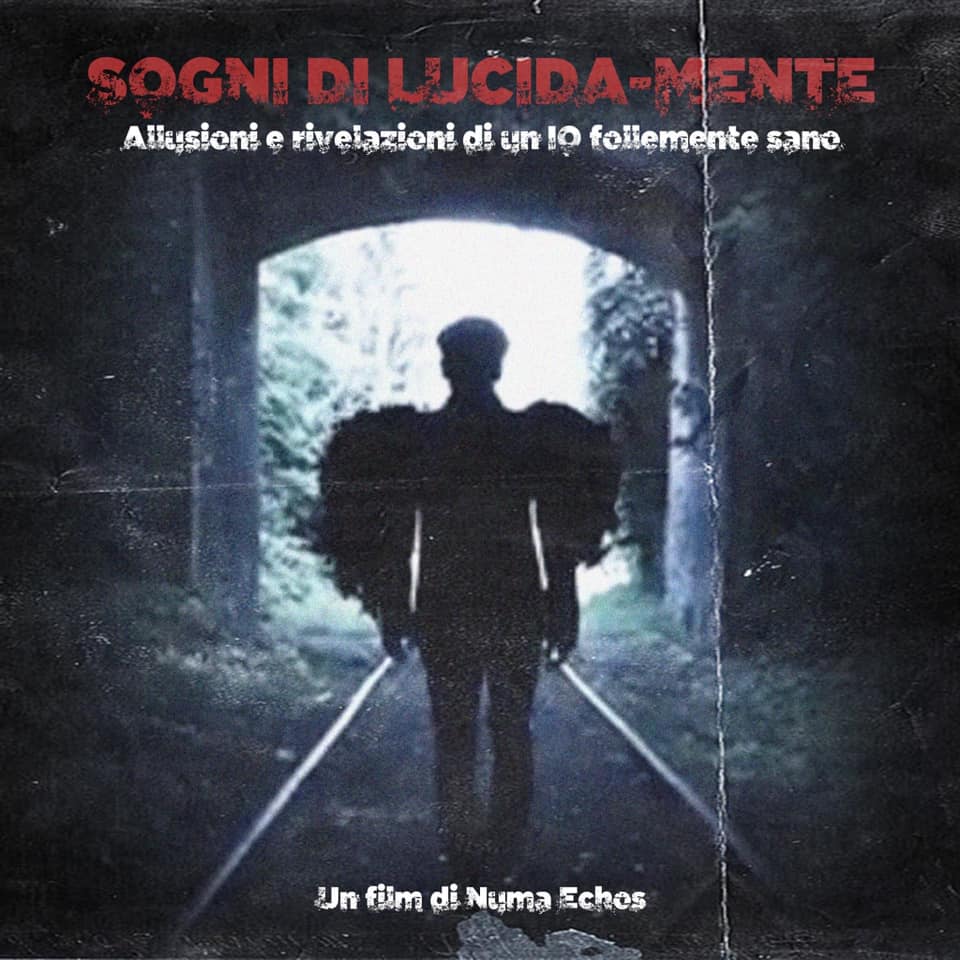 Andrea G. Pinketts has acted several times on stage and screen. His last performance was in "Sogni di Lucida-Mente: allusioni e rivelazioni di un io follemente sano", a film with gothic and dreamlike atmospheres by Numa Echos. Now on https://www.olzemusic.com/olzetv (powered by Sky).
Written by Numa Echos and Rocco D'Anzi, "Sogni di Lucida-Mente" is an autobiographical madness in verse, subjectively interpretable. The story of a path, one of many. The visionary journey into light and the rational journey into darkness. The celebration and the condemnation.
With these words the actor-writer Andrea G. Pinketts recounts the experience: "Numa scratches the wounds on the path that leads to the studio of emotions. It is her way of pampering herself. In this way, her cry does not become a scream but a sound, the music of a (closed) room whose windows are wide open".
The film reached the finals of two Italian festivals dedicated to short films: it was selected as a finalist both for the Varese International Film Festival and for the Festival "Corto…ma non troppo", a film competition dedicated to mental health at its eighth edition.
Numa Echos is a polyartist, moving between poetry, music, art photography and painting. She conducts her own format "Shine in Venice" on OlzeTv. She contributes with her literary works to the realization of anthologies and books and has often collaborated with Andrea G. Pinketts. She has participated in numerous independent rock festivals and radio programs. She is active in live mode as art director, singer and keyboard player with "live shows of her own", "opening act shows" for other artists (Morgan, Fluon, Quintorigo, etc.), and with dj sets. The first official LP "Shady World", released in fall 2016 by Valery Records, was completely written and produced by her and Filippo Scrimizzi. Numa Echos is an official member since June 2017 of the band Double Bass of Death.